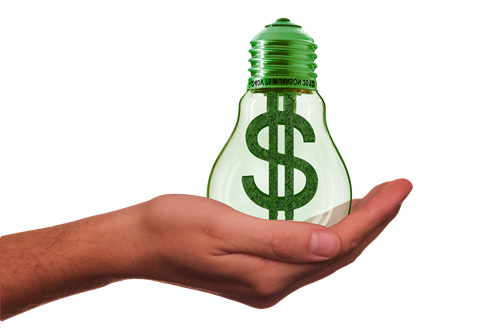 Going green at home doesn't have to cost thousands of dollars. There are plenty of easy changes homeowners can make to minimize their home's carbon footprint. From installing new storm windows to adjusting the temperature control on the hot-water heater, these DIY projects are can shave dollars off utility bills. The best part is that they're simple enough for every homeowner to master.
1. Switch to Energy-Efficient Storm Windows
You may have storm windows, but are they energy-efficient storm windows? To bump up the performance of aging windows without replacing them, install storm windows with low-emissivity coatings. Low-e windows reflect the sun's heat back outside in summer and keep warm air inside in winter. According to The Balance Small Business, replacing outdated storm windows can reduce up to 35 percent off your utility bill.
2. Crank Down the Water Temperature
Did you know you can adjust the temperature on your hot water heater? Turning it down just 10 degrees can lower your energy bills. It also means you won't have to worry about accidentally getting scalded by too-hot water from the faucet.
3. Apply Caulk Around Leaky Door Frames
Applying simple caulking to leaky door frames can make an enormous difference in how comfortable your rooms stay in winter. It usually costs only a few dollars to complete and it will save you up to 10 percent on your energy bill. Additionally, you won't have to bundle up to use the front room in winter.
4. Insulate Your Hot Water Pipes
Hot water pipes that run through a chilly basement use more energy than those that run through warmer areas of your home. If you have hot water pipes in low-heat areas such as the basement or unfinished cellar, wrap them with insulation. This will save you money and energy because it allows you to lower the temperature on your water heater yet maintain the same heat.
5. Change to CFL Light Bulbs
Compact fluorescent light bulbs are much more energy-efficient than incandescents - about seven times more efficient, in fact. Switching out old bulbs is an easy and affordable project with an added bonus: CFLs can last up to 10 times longer than their incandescent counterparts, according to FamilyHandyman.com. This makes them ideal for placement in hard-to-reach places, such as ceiling fixtures.
6. Replace Your Furnace Filter
An HVAC unit that's not running at top efficiency can increase your electric bill significantly. And often, the fix is as simple as changing out the air filter. HVAC air filters are easy to reach and to access, which makes them an easy chore for homeowners. Experts recommend changing the furnace filter at least once a month for best results.
7. Add a Flap to Your Dryer Duct
Your dryer duct should have an exterior flap where it vents outside your home. Otherwise, cold air can travel back up the duct and into your rooms, making the laundry room a chilly place to spend time. Make sure yours has a flap and that it's working properly.
These easy upgrades won't break the bank and will help you save additional dollars from time to time. They'll also keep the temperature and humidity inside your home more stable which translates into more comfort all year long.