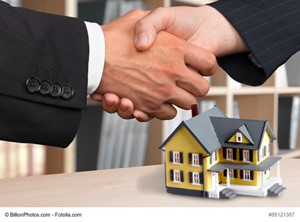 Selling a home rarely proves to be a simple, straightforward process. However, if you plan ahead for the house selling journey, you may be better equipped than other sellers to identify and address potential hurdles.
Now, let's take a look at three tips to help you plan for the home selling journey.
1. Identify Your Home's Strengths and Weaknesses
No home is flawless. Fortunately, if you allocate time and resources to analyze your residence, you can identify your house's strengths and weaknesses. You then can take the necessary steps to transform assorted home weaknesses into strengths.
Oftentimes, it helps to hire a home inspector before you list a house. A home inspector will perform an in-depth evaluation of your residence and help you identify any underlying property issues. Next, you can use a home inspection report to prioritize property repairs.
2. Price Your House Competitively
What you originally paid for your house is unlikely to match your home's current value. But if you define a "competitive" price for your residence, you could boost the likelihood of enjoying a successful house selling experience.
The definition of a competitive home price varies based on the current state of the real estate market, a house's age and condition and other factors. If you gather lots of data about the housing sector in your city or town, you can see how your residence stacks up against the competition. Plus, you can use this information to establish a price range for houses that are comparable to your residence and price your home accordingly.
It generally helps to account for recent home improvements when you list your house, too. For instance, if you recently replaced your house's roof, this upgrade could help you differentiate your home from the competition. It also may help you get the best price for your residence.
3. Upgrade Your Home's Exterior and Interior
Enhancing your home's curb appeal is crucial. If your house boasts a stunning front lawn, pristine siding and other great exterior features, buyers may fall in love with your residence as soon as they see it.
In addition, don't forget to maintain a neat, tidy home interior. By cleaning each room of your house and eliminating home clutter, you can show buyers your residence's full potential.
For those who are unsure about how to accomplish their home selling goals, you may want to employ a real estate agent. This housing market professional will take the guesswork out of the home selling journey and do whatever it takes to help you succeed.
Usually, a real estate agent works with a home seller and teaches him or her about the housing market. A real estate agent then implements a home selling strategy. And if a seller has concerns at any point during the house selling journey, a real estate agent is happy to respond to them.
Streamline the home selling journey – use the aforementioned tips, and you could reap the benefits of a fast, profitable house selling experience.